Backlit Menu Displays, Traditional Menu Design
Colorful and Creative Menu Designs for Restaurants, Salons and Delis and More.
If you are in a retail environment, or have a lobby or waiting area where customers may congregate then you know the importance of colorful and proffesional menu design and how it can influence sales and provide useful information as well. Don't miss your opportunity to market to your captive audience with a colorful, and creative menu design by Advanced Signs FL. Give your business a professional look and feel with quality menus.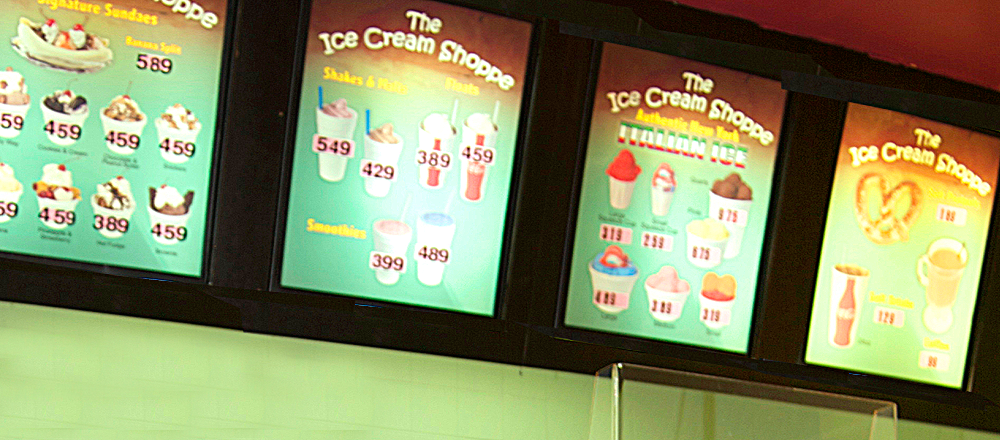 Motion Menus , Digital Menu Boards , LCD Menu , LED Menu
Slick and professional motion menus will dazzle your customers.
Digital menus provide an added benefit over tradition backlit menus. First, you dont have to replace a print every time you want to make a change. Second, digital menus are brighter and provide exceptional readability as compared to traditional menus where lighting has to be perfect. And Lastly, you can harness the power of video and sound and motion to create a dazzling presentation that is a joy to watch and can entertain as well. We can take professional photos and video and incorporate those with professional graphics to create a dazzling presentation that will get your business noticed.