Window Lettering , Vinyl Letters , Decals
Dress up your storefront with informative and colorful vinly window designs.
Customers having trouble finding your business? Or are they trying to use the wrong door? Or maybe you just have a flair for something creative and eye-catching. Vinyl window graphics can beautify even the most drab of storefronts. Give your business a welcoming and professional look by having your graphics specially designed for your business by Advanced Signs designers.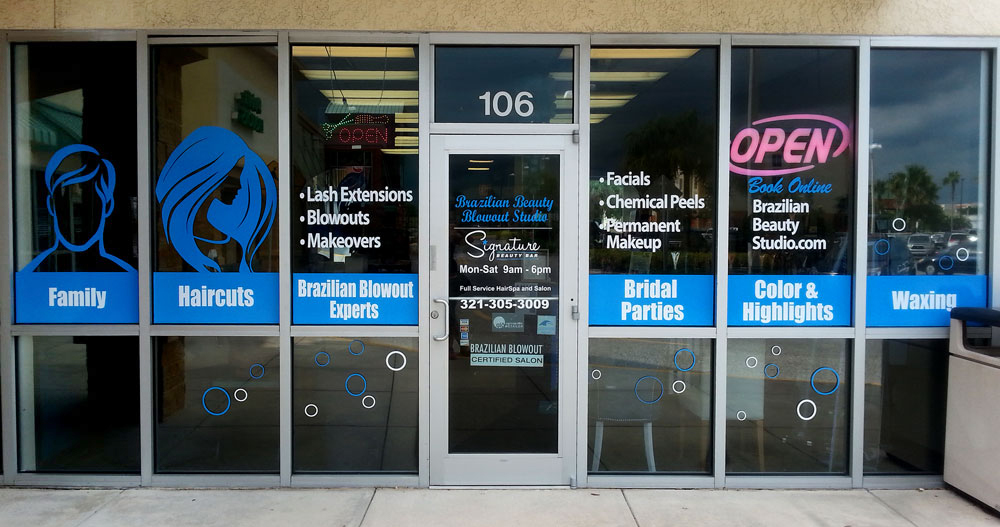 Perforated Window Film, See Thru Film , Full Color
Use full color, perforated window film when you want to make a bold and colorful statement, but still want to see out of the window.
Perforated window film, or see-thru window films are great for either storefront or vehicle advertising. The printed film gives you the ability to do full coverage, color photo designs on windows with minimal visual hinderance. We laminate our films with optically clear cast lamination film for extra durability and color sheen. If your shop is not laminating, its not lasting! The lamination not only protects the film from dirt and debris, but provides better maintenance by not allowing dirt (or water) to build up in the holes of the film providing a clean look day after day.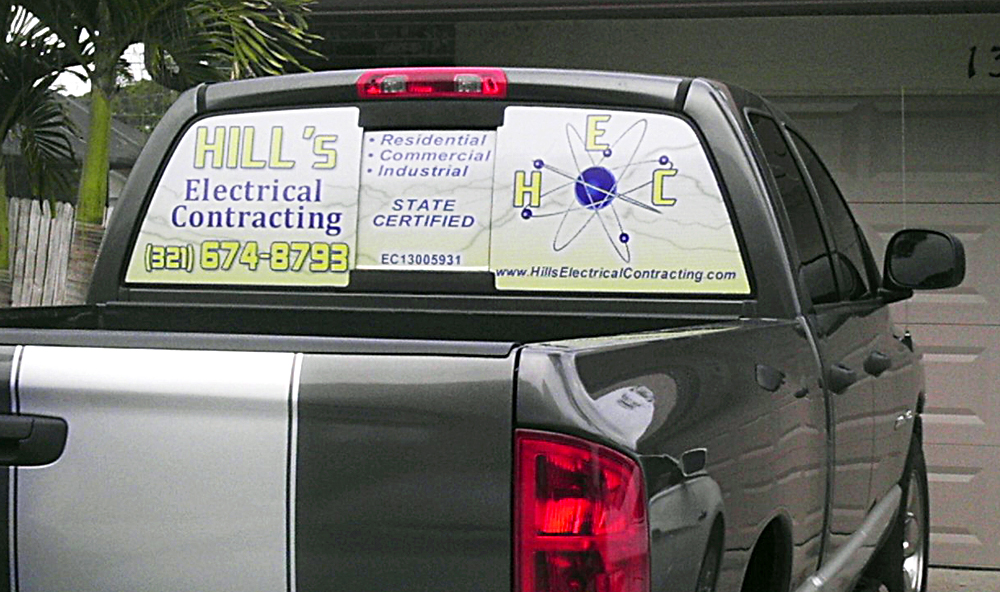 Backlit Vinyl Signs , Lighted Monument Sign
We can make your lighted sign look like new.
If you have a worn out or old monument sign that needs an upgrade or replaced we can help. We carry most popular colors of backlit vinyl in 3m or Oracal and we can provide a speedy replacement of your old worn out and peeling letters or provide new plexiglass or lexan faces within a few days. Revitalize that old sign economically by giving it a new look!